Founded in 1995, SIM2 is an Italian electronics company and worldwide manufacturer of award winning home theater products and leading provider of high-performance large screen systems (for control rooms, information, communication, and simulation) and professional projection systems for E–cinema applications.
In a world dominated by large multinational corporations, SIM2 is one of the few European companies that, through its strong commitment to innovation, know-how and focused activities has been able to establish a remarkable global reputation. The company provides the world's most comprehensive and impressive collection of displays and high-end large screen displays on the market today. SIM2 is world-oriented with a direct presence in Italy (headquarters) and through its National Sales Offices in China, Germany, UK and USA. Select distribution in over 60 countries world-wide is achieved through partnerships with highly qualified distributors; all offering the same excellent customer service standards as the main company. SIM2 Multimedia's headquarters are located in Pordenone, Italy.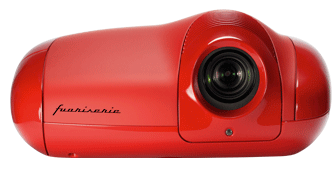 SIM2's Values
---
At SIM2 we are committed to building high quality, top-notch products. SIM2 staff shares values, principles and behaviour that describe the things we are not willing to compromise on in any situation – with our customers, our shareholders, and each other.
Innovation – SIM2 is committed to promoting and implement creative and innovative ideas and solutions.
Excellence - We strive for excellence every day in all we do, with care and attention applied to the smallest detail. SIM2 is committed to supporting its internal and external clients in a perfect manner.
Ethics – SIM2 is committed to do what is right with honesty and integrity.
Accountability - There is no achievement without clearly defined goals and measures. SIM2 is accountable for commitments, results, and quality to customers, shareholders, partners and employees.
Passion - Passionate and enthused about our company, brands, products, and heritage.